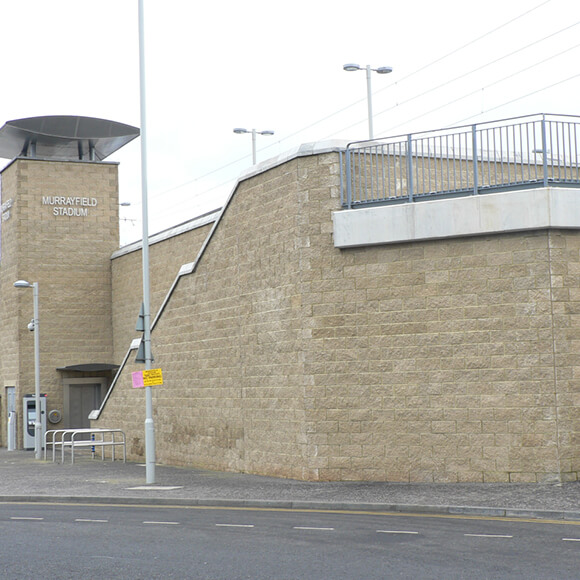 TensarTech®TW3 Wall System
1 Source Design & Supply
4 Architectural Textured Finishes
120 Years Certified Design Life
Modular block faced reinforced soil retaining wall system with four architectural finish options
System certified by British Board of Agrément (BBA) for 120-year design life
Rigorously tested for stability, durability and load bearing capacity
Proven experience for infrastructure, industrial and residential applications
Aesthetically versatile capable of accommodating curves and other design requirements
High-strength connection to permanently support the face - even under severe dynamic loading
Overview
The TensarTech TW3 Wall System delivers substantial savings, as well as long-term durability and architectural versatility, compared to other retaining wall construction methods.
The system is comprised of a pre-cast concrete modular block facing, securely connected to Tensar uniaxial geogrids which reinforce the soil behind, to create a stable structure with up to 120 year design life.
The TensarTech TW3 concrete facing blocks, which form a near vertical (128:1) face angle, are simply dry-laid. No propping of the face is required. No cranes are required for construction: the 40kg weight of the standard 200mm high block is suitable for two-man handling . Their block geometry allows corners, curves, stairs and other features to be incorporated easily, with a variety of colours available.
System Components
The TensarTech TW3 System includes advice, training and services from Tensar's design and on-site teams, as well as four specific products. These are Tensar uniaxial geogrids (high density polyethylene with extremely high durability and no corrosion potential), TensarTech TW3 modular blocks (high strength, durable factory produced pre-cast concrete blocks), TensarTech TW3 connector ( for high strength connection between blocks and geogrid reinforcement) and GRP dowel pins for interconnecting blocks.