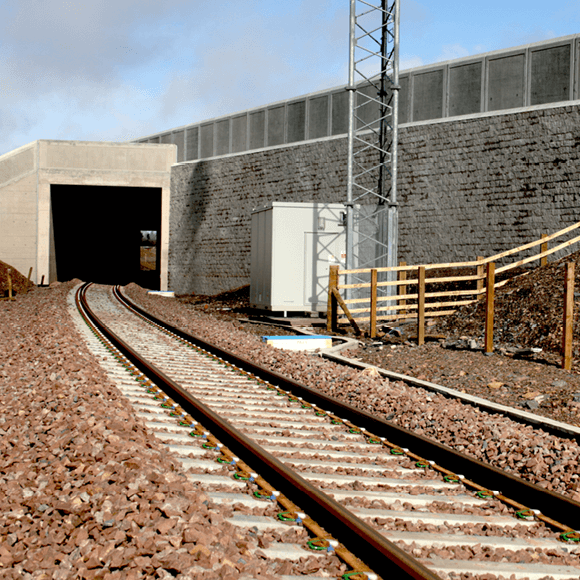 Falahill
Borders, UK
Tensar's TensarTech® TW3 modular block retaining wall system enabled a bridge for a major roadover the new Borders Railway to be built faster and more economically than originally planned.
Benefits
Robust and cost-effective alternative to concrete panel faced retaining walls
Modular system to reduce construction risk during temporary works
Bespoke colour and finish to match the scheme aesthetic
Client's Challenge
As part of its bid to build a bridge carrying the A7 road over the new Borders Railway, Scottish Borders Council's construction arm, SBc Contracts, sought a cost-effective alternative to the originally specified concrete panel faced wing walls.
Tensar Solution
Tensar proposed its TensarTech® TW3 retaining wall system for the wing walls. The geogrid-reinforced soil system, with mechanically connected modular concrete block facing, was faster (and therefore more economical) to build than the original design, while meeting project requirements. This helped SBc win the contract to build the bridge.