About Tensar Corporation
Headquartered in Alpharetta, Georgia, Tensar Corporation provides site development solutions and other technologies through its wholly-owned, market-leading subsidiaries: Tensar® International Corporation and Geopier Foundation Company®. Tensar Corporation is owned by Commercial Metals Company (CMC), a steel and metal manufacturer based in Irving, Texas, having been acquired in April 2022.
Not just a manufacturer
At Tensar, we love solving earthwork problems with innovative, resilient solutions and sharing that passion with others. We're here to support you with proven technology, proven project successes, and greater total value that delivers proven savings. Our global team and international network of distributors ensure better project experience and final outcomes.
Building a resilient future
Our commitment is not only to technology and industrial progress, but also to our relations with our employees, the communities we serve, and in the cost-effective, carbon-saving solutions we deliver to our customers each and every day.
Testimonials

Tensar's approach minimised the use of imported aggregate through a mechanically stabilised road and hardstand to design to optimise construction depths.
---
Brendan Boyce
Senior Manager
Roadbridge Ltd

Tensar's solution minimised the use of imported aggregate needed for the haul road, while delivering haul roads capable of supporting heavy lorries delivering materials to site.
---
Liam Gabriel
Assistant Design Manger
Murphy Group

Tensar worked with our Temporary Works department to come up with a cost effective solution for our Market Field project. The Tensar design proved extremely effective and the piling mat needed no further maintance once installed.
---
Richard Etherington
Senior Project Manager
VINCI Construction UK Ltd.

The reinforced soil wall abutments for the temporary bridges behaved exactly as expected, with uniform settlement during and after construction.
---
Fatemah Pegah Ara
Temporary Works Engineer
Balfour Beatty/Skanska/Costain/Atkins JV

Tensar provided a good robust solution to enable piling in a restricted working area, without compromising adjacent historic structures.
---
Kathryn Tomlinson
Senior Geotechnical Engineer
Morgan Sindall
Join the Tensar team
We aren't just a company; we're a team of innovators. Tensar is a place where you can contribute from day one, and your contributions matter on a larger scale. Whether you're a recent college graduate or a career veteran, we want people with a passion for problem-solving and continuous innovation. Sound like you?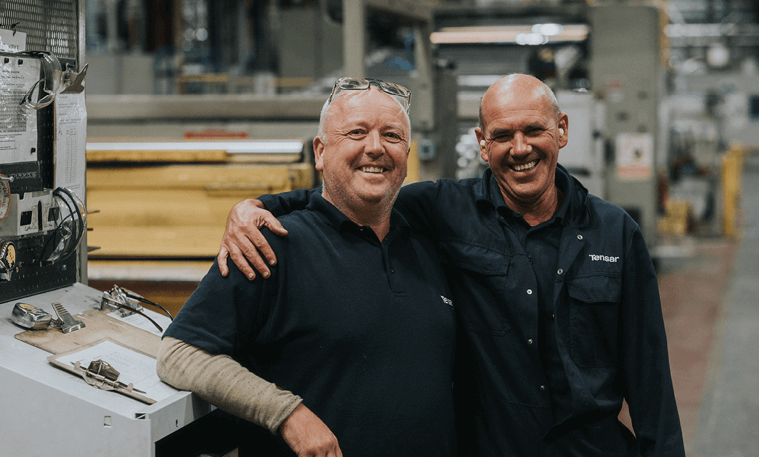 One Company, Global Reach
Located in UK with a project in the Middle East? No problem. Tensar is the world leader and expert in geogrid technology. Our global team and international network of distribution partners provide support and advice no matter where you are.