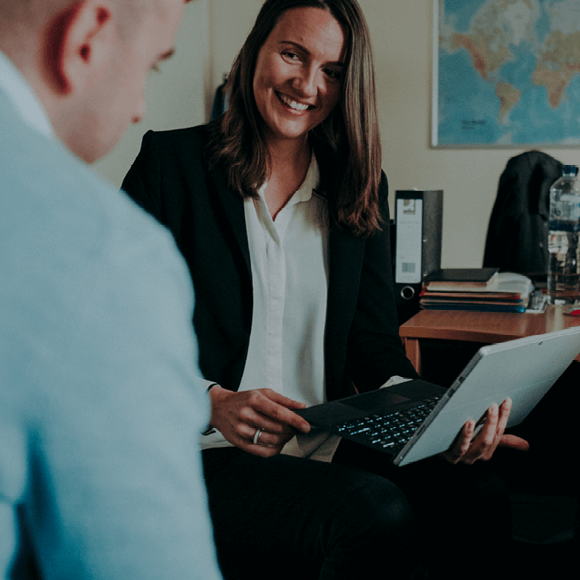 Design Support
A partner beside you every step of the way
A project is about more than a simple product choice – it's about a design that meets the owner's needs, lowers costs, improves design life, and protects your reputation. In other words, it's about the total value you receive from a partner committed to making your project a success.
At Tensar, we go beyond merely selling products. Our team of trained engineers and sales representatives can be here for you from the start of your project to its completion and anywhere between. As your partner, we bring expert advice and award-winning software that allows you to create and defend specifications more easily and design with greater confidence.
Subgrade Stabilisation Project Submission Form
Working on weak or variable ground usually presents considerable construction challenges. But Tensar's technology and expertise in subgrade stabilisation not only improves performance but is proven to reduce costs and the environmental impact of subgrade improvement too.
Working Platform for Tracked Plant Project Submission Form
Tensar's T-value design method enables a more accurate assessment of the positive effect of stabilising geogrids on the bearing capacity of granular working platforms. Applicable to a range of working platform materials, in different ground conditions, the T-value method enables designs with or without geogrids to be compared - including for subgrade soils with very low shear strength.
Working Platform for Cranes Project Submission Form
Tensar geogrids can be incorporated in the granular material to stabilise cranes and increase bearing capacity, limiting surface deformation and settlements.
CD225 Project Submission Form
Engineers have been taking advantage of Tensar geogrids in permanent road construction for over four decades. These benefits have been formally recognised with an update to the Design Manual for Roads and Bridges referenced CD225: Design for new pavement foundations. This document acknowledges that "…mechanical stabilisation (with) geogrids" can be used as part of any sub-grade improvement works.
Take Advantage of our CPD Training
Tensar are pleased to offer CPD seminars focused on the use of both our TensarPave or TensarSoil software. With this expert training from an experienced user, learn how to design a variety of applications ranging from access roads to reinforced soil walls.
TensarSoil® Software
The TensarSoil design program allows the design engineer to produce designs for reinforced soil walls, slopes and bridge abutments.
By using the design programmes offered by Tensar, the design engineer can save valuable time by generating designs in-house. To assist the design engineer with this process, the Tensar Design and Technical Support team is available to give advice and offer a design checking service.