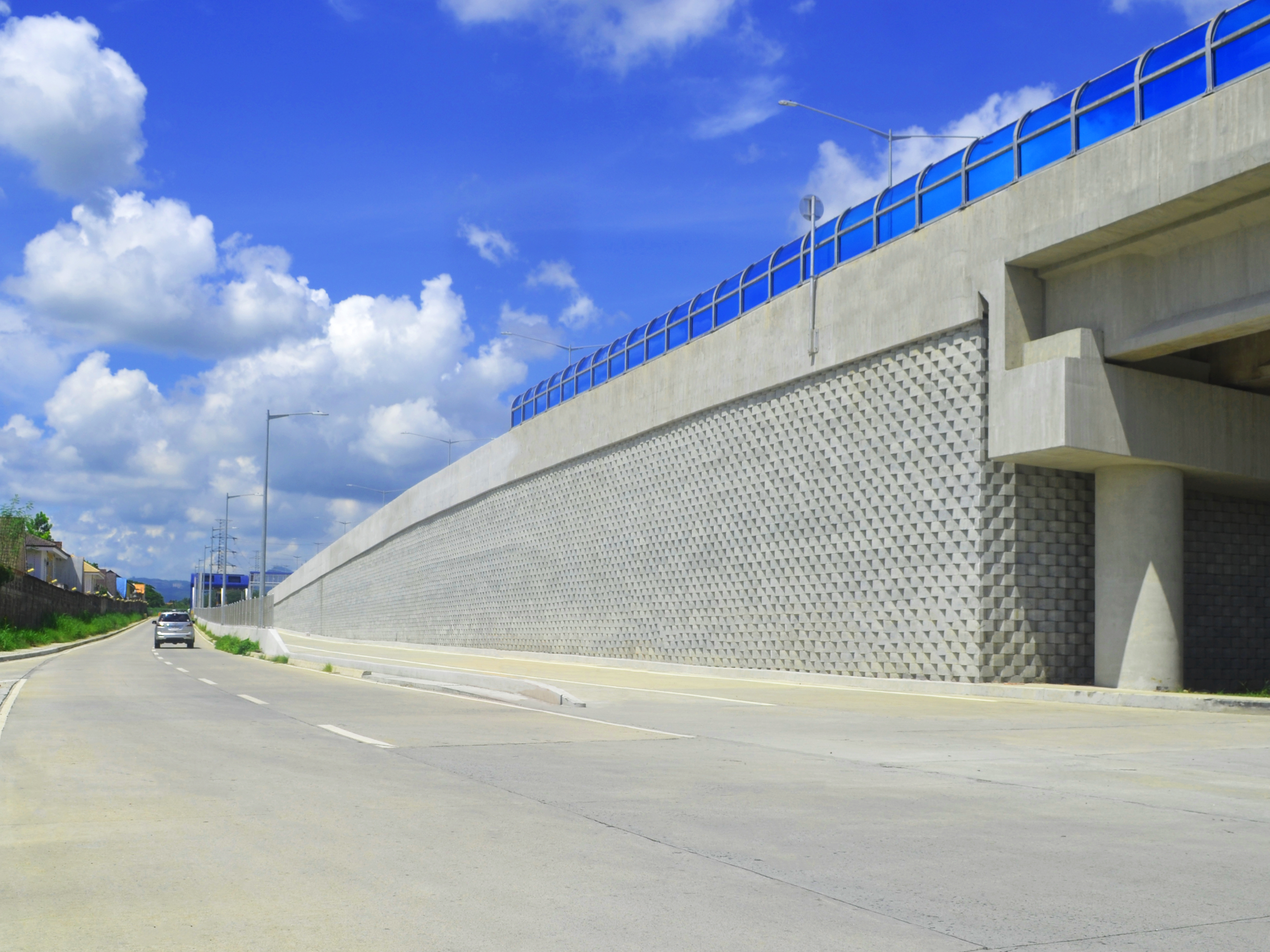 Cavite-Laguna Expressway CALAx, Phillipines
Laguna, Philippines
Tensar Keeps Traffic Flowing. Cavite-Laguna Expressway (CALAx) is a mammoth project which required reinforced soil structures for the bridge approaches to be built within tight space constraints in busy city areas.
Benefits
Small construction footprint enables continuity of adjacent traffic
Ease of installation with a modular block wall system
Rapid construction with TensarTech TW3 Wall
Client's Challenges
The CALAx project involved the construction of reinforced soil structures measuring a maximum height of 11.2m, located around nine bridges. These works were located in busy areas which required a solution that would have a small construction footprint, reduced machinery needs and needed minimal road closures and traffic disruptions until CALAx was brought online.
Tensar Solutions
Tensar's partner, well-established in the market, was ready to provide a solution to meet the client's challenge. The retaining wall system consisting of modular blocks and Tensar geogrids can be installed manually. The use of modular blocks avoided the need for cranes and external propping which are required for panel facing systems. An experienced partner was also vital as a project of this scale requires a builder with both the resource and experience to bring the project to completion.