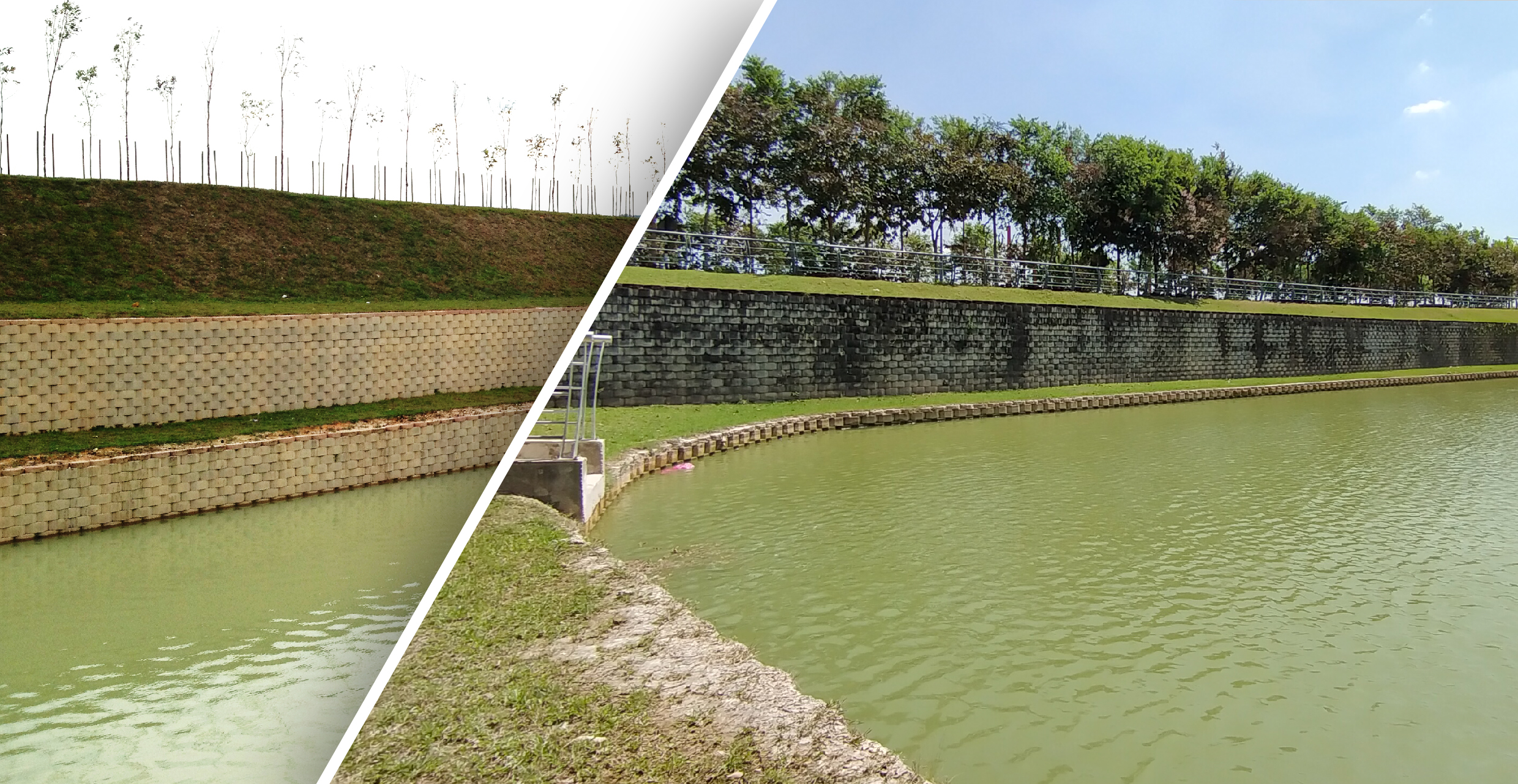 Elmina Detention Pond Malaysia
Selangor, Malaysia
Waterlogged? No problem!A grade separation solution with flexible geometry was needed as the detention pond's lining for a real estate development. TensarTech® TW3 Wall System was proposed as it enables rapid constuction, whilst satisfying project's requirements.
Benefits:
20% savings in contruction time
Economical construction by using site-won fill as reinforced fill material
Reliable solution and low maintenance modular system that suits a mostly submerged structure
Client's Challenges
The client required a 8m high, 2 tiered reinforced soil structure, measuring 4m at each tier. As a lining wall for a detention pond, the water sits up to half a meter below the bottom tier's crest for most of its life. It was crucial to provide a rapid yet flexible solution to adhere to the construction timeframe.
Tensar Solutions
Tensar provided a solution utilising RE500 series geogrids with a modular block facing system. As the pond water had to be pumped out for the duration of the construction, conventional solutions would be exorbitant. Tensar's proposal provided a durable and rapid solution enabling quick construction. This system also allowed for the use of site-won fill which met the required engineering properties, thereby helping to reduce the cost of construction. The final proposed solution met the geometric requirements. It will continue to serve the residents of a prime real estate development in the decades to come.