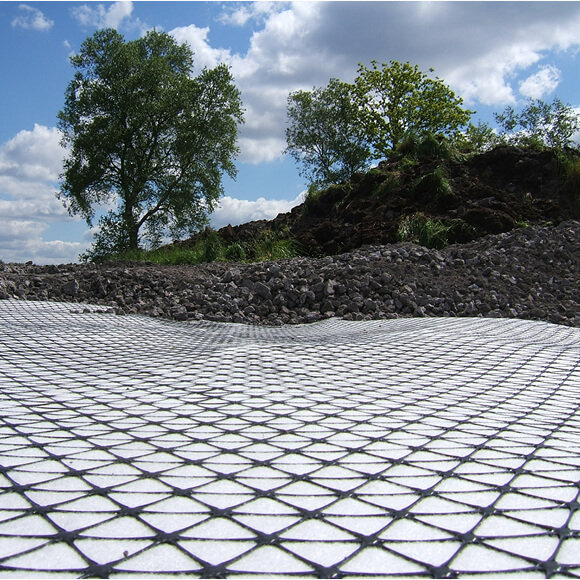 Tensar® TriAx® (TX-G) Geocomposite
2 High-Performing Materials Combined
3 Functions in One Product
50% Savings in Aggregate Thickness(up to)
Incorporates Tensar TriAx geogrid for proven stabilisation performance.
Paired with a high-quality needle punched geotextile for separation and filtration.
Laminated together for ease and speed of installation.
Three functions in one quality product.
Overview
Tensar TriAx TX-G products incorporate the advanced technology of the TriAx geogrid, combined with a non-woven geotextile. The two components are factory-bonded, to create a geocomposite structure. As well as the primary function of stabilisation, this process also provides additional separation capability and filtration.
The high degree of separation and filtration prevent fine subgrade particles migrating up into the aggregate layer, which would otherwise affect the stabilisation and drainage performance.
Product Range
Tensar TriAx TX-G solutions are available in TX130S-G, TX150L-G, TX160-G and TX190L-G