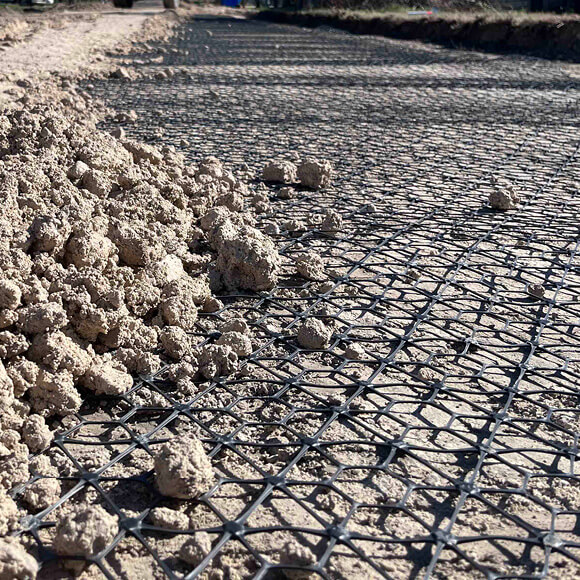 Tensar® H-Series™ (HX™) Geogrids
1st Post Industrial product offering from Tensar
1 Environmental Product Declaration (EPD)
The new HX geogrid follows extensive years of research and development
Available from Tensar for use in specific application areas
Developed specifically to support sustainable product specifications
Tensar+ award winning software allows you to design using Tensar HX
Overview
As with our other Next Generation products, Tensar HX geogrid can reduce initial and lifecycle costs, reduce construction time, and provide sustainability benefits on a project-by-project basis.
Supported by its own Environmental Product Declaration (EPD), Tensar's new H-Series range has been developed specifically to support sustainable product specifications.
Tensar HX geogrid is designed to work well with a broad range of aggregates and granular materials that can offer additional savings through lower cost aggregate options.