About Us
Tensar is a world-leading manufacturer and provider of ground stabilisation and soil reinforcement solutions.
Our innovative products have benefited thousands of construction and civil engineering projects around the world for nearly 50 years.
Our expert technical team and international network of distribution partners provide support and advice to customers, from product selection and engineering design, to on-site construction guidance.
Building a Great Place to Work
At Tensar, we aim to build an engaging workplace where talented people come to work and advance their careers. Guided by our People Plan, we're working to develop, reward, and retain top talent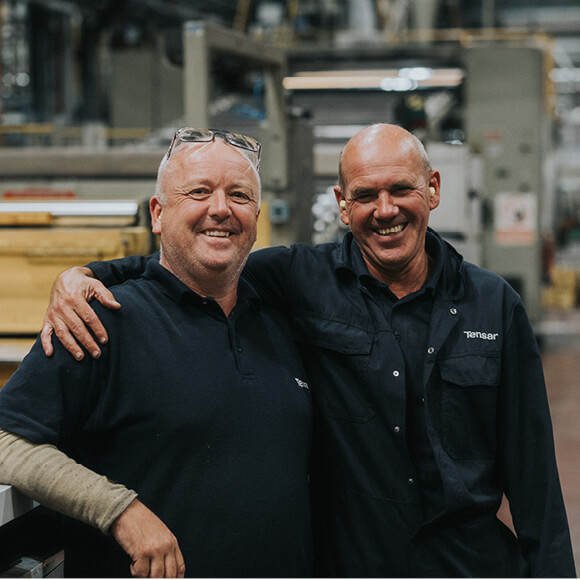 The History of Tensar
The 1970's marked a revolution in the construction of retaining structures and roads, with Tensar's invention of polymeric geogrids.
1959
Netlon founded by Dr Brian Mercer OBE
1978
Launch of the Tensar process of geogrid manufacture
1980
Launch of Tensar uniaxial geogrid; used to build a temporary retaining wall supporting a railway
1982
First geogrid manufacturing plant established in Blackburn, UK
1985
Tensar uniaxial geogrid gains BBA certification for UK highways strucutures
1992
Mercer Lecture series established
2004
Chinese manufacturing plant opens in Wuhan
2006
Tensar Corporation acquires Tensar Group in the UK
2007
Tensar TriAx launched and wins New Civil Engineer Innovation Award
2012
TriAx awarded European Technical Approval certification
2013
Tensar geogrid named as one of British inventions of the 20th Century voted by the British public
2014
Russian manufacturing plant opens in St Petersburg
2016
Tensar Road Technology launched
2017
Spectra Pavement Optimisation named Highways Industry Product of the Year
2018
Tensar geogrid hailed as one of the innovations to revolutionise civil engineering by the Institution of Civil Engineers
2019
Tensar wins Manufacturing Excellence Award at the Hive Business Awards
Locations
We have more than 600 employees working out of nine offices and four manufacturing facilities around the world. This, combined with our distribution partner network, makes us a truly global company.