Join us for InterAxion Virtual Conference 2022!
Creating a future of resilient and sustainable infrastructure — together.
Learn More
Success Stories
Proven success, decades in the making
With thousands of installations around the world, engineers, contractors, and owners have partnered with Tensar to find the most efficient solution for their site challenges. See how we've helped clients gain advantages in construction and discover the true value we can deliver to your projects.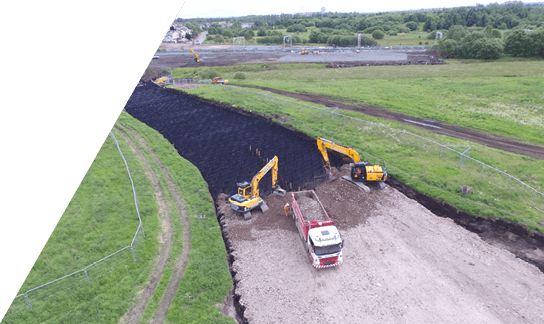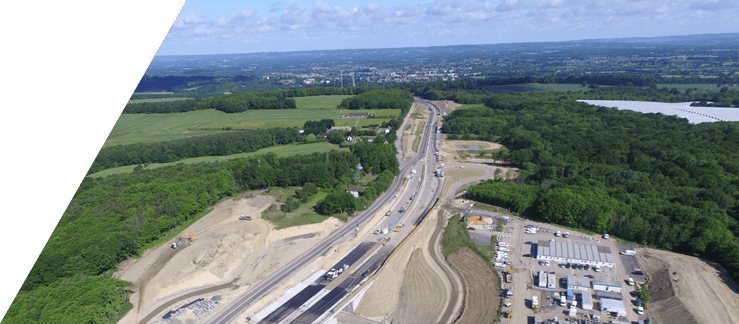 The Tensar Difference
Proven Solutions structured for strong partnerships and better value.
Reduction in aggregate (up to)
Carbon emissions savings (up to)
"The reinforced soil
walls behaved exactly
as expected"
-FATEMAH PEGAH ARA
A14 Integration Delivery Team
See Successes
ESALs of testing and counting
Testimonials

Tensar's approach minimised the use of imported aggregate through a mechanically stabilised road and hardstand to design to optimise construction depths.
---
Brendan Boyce
Senior Manager
Roadbridge Ltd

Tensar's solution minimised the use of imported aggregate needed for the haul road, while delivering haul roads capable of supporting heavy lorries delivering materials to site.
---
Liam Gabriel
Assistant Design Manger
Murphy Group

Tensar worked with our Temporary Works department to come up with a cost effective solution for our Market Field project. The Tensar design proved extremely effective and the piling mat needed no further maintance once installed.
---
Richard Etherington
Senior Project Manager
VINCI Construction UK Ltd.

The reinforced soil wall abutments for the temporary bridges behaved exactly as expected, with uniform settlement during and after construction.
---
Fatemah Pegah Ara
Temporary Works Engineer
Balfour Beatty/Skanska/Costain/Atkins JV

Tensar provided a good robust solution to enable piling in a restricted working area, without compromising adjacent historic structures.
---
Kathryn Tomlinson
Senior Geotechnical Engineer
Morgan Sindall