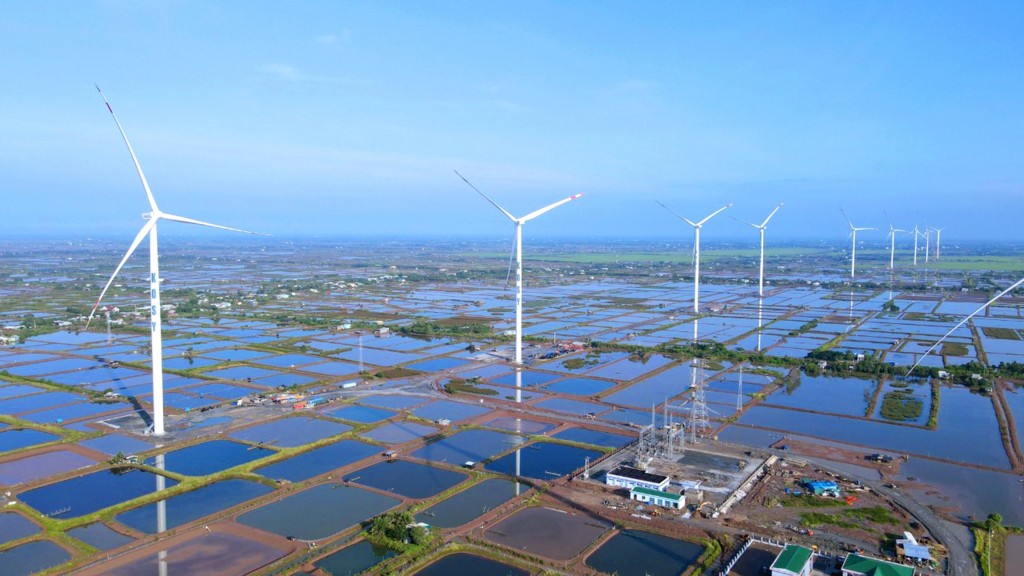 KOSY Bac Lieu Phase 1 Wind Power Plant
Bac Lieu Province, Vietnam
Multi MSL to accelerate the construction progress.
Mechanically stabilised layers (MSL) incorporating Tensar's stabilisation geogrids not only created safe and stable working platforms for the operation of heavy crawler cranes over the weak muddy clay but also accelerated construction and reduced costs. The project was kept on track to meet the commercial operation date.
Benefits:
42% reduction in working platform thickness.
Ease of installation allowed for quicker construction and kept the project moving.
Proven savings in reduced aggregate, construction time & costs.
Client's Challenges
The wind farm was constructed on challenging ground conditions with consistent areas approximately 20m thick of very low strength clay (CBRs around 0.5% from the ground surface, and slightly increasing with depth). A working platform was needed to support heavy crane operations over weak and saturated subgrade whilst also being economical and easy to build due to the tight schedule.
Tensar Solutions
The design of the working platforms employed 3 layers of Tensar's stabilisation geogrid incorporated into stone aggregate to create the MSL. The multi Tensar MSL platforms are around 42% thinner than conventional design without geogrid, while meeting loading requirements and minimising the aggregate. In addition to this, it helps to reduce construction time and cost as it is safe, rapid and easy to construct on site.