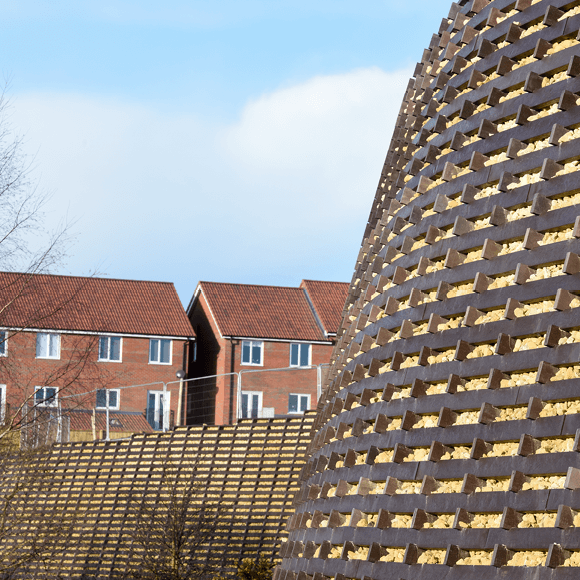 Poppy Grange
Castleford, UK
TensarTech® EcoCrib enabled the use of mining waste in a reinforced soil wall to maximise space for the Poppy Grange housing development in Yorkshire.
Benefits
Saving costs by enabling use of poor quality site-won fill
Speeding up construction in very wet winter weather
Reducing environmental impact by using 100% recycled and recyclable EcoCrib wall facing units Sustainability
Client's Challenge
Taylor Wimpey needed to build a 220m long, up to 6.6m high reinforced soil structure bounding the second phase of its housing development in Glasshoughton, Castleford, Yorkshire. Low quality mining waste, excavated from another part of the site, was to be used to form the structure, which had to have a crib style finish to tie-in with the scheme's first phase.
Tensar Solution
Tensar's TensarTech EcoCrib reinforced soil system enabled the 76° wall to be built over a very wet winter, which made using the moisture sensitive fill particularly challenging.