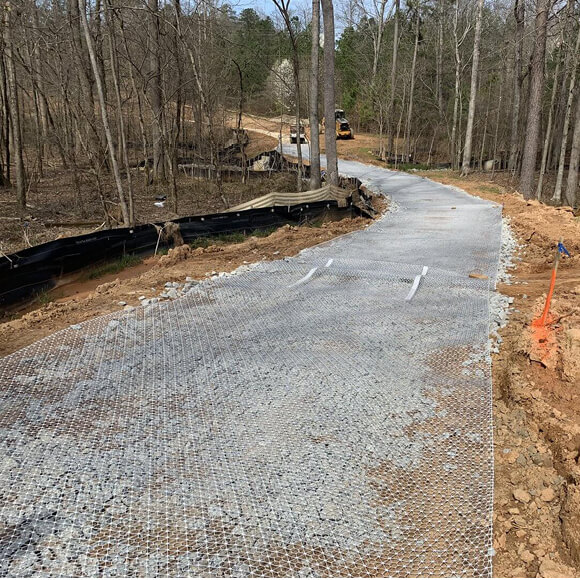 Symphony at Suwanee Creek
Suwanee, GA
Tensar's InterAx™ geogrid provides full site access for project in Georgia.
Benefits
Tensar InterAx ensures heavy duty equipment can stay working without interruption
Client's Challenge
The contactor needed to construct a temporary construction road to access the rear of the site. The road ran through an area containing saturated alluvial and clay soils, creating a condition that was difficult to cross. Shoving baby surge stone into the subgrade had proven unsuccessful and the section couldn't sustain construction traffic.
Tensar Solution
The contractor installed NX850 directly on top of the baby surge, followed by 6"-8" of recycled concrete aggregate. After compaction, the section was stiff enough to support the loaded dump trucks that needed to access the rear of the site. After a full day of trafficking, there was minimal disturbance to the road surface.