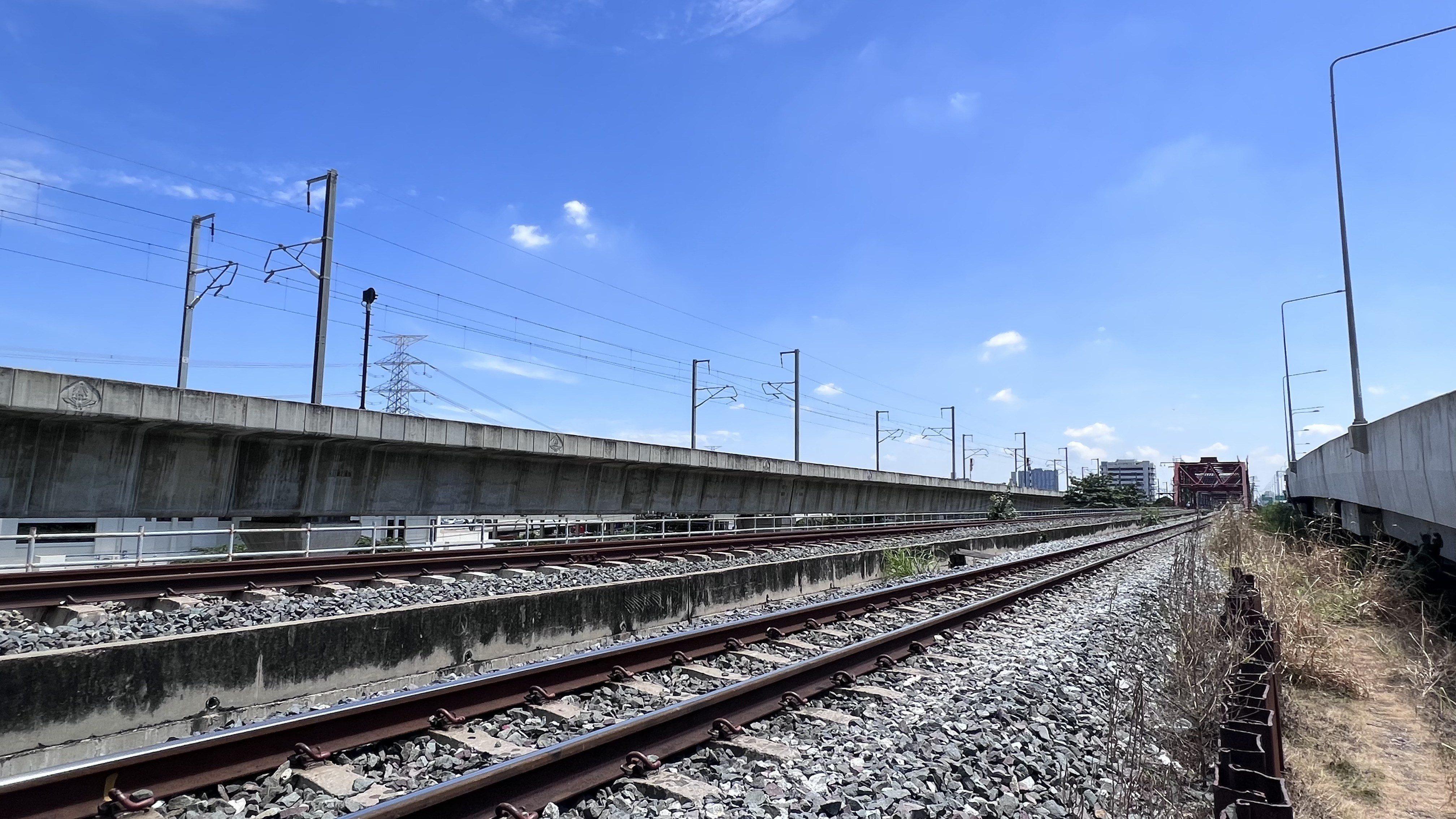 Rama VI Bridge
BangSue, Bangkok, Thailand
Trackbed Stabilisation on a Railway Embankment
At the Rama VI Bridge section of the State Railway of Thailand, the ballast layer was not performing well due to the mixture of fine material into the layer. To resolve this, Tensar stabilisation geogrid was introduced to stabilise the ballast layer whilst providing subgrade protection.
Benefits:
300% improvement in maintenance cycles (from 4 months to 1 year)
Controlled differential settlement through mechanical stabilisation
Subgrade protection with effective granular interlocking mechanism


Client's Challenges
The railway's differential settlement was a pressing issue experienced by the client. This happened due to the infiltration of subgrade fine material caused by dynamic train loading, leading to the frequent tamping of railway ballast every 3 to 4 months.
Tensar Solutions
The Tensar geogrid has been successfully introduced and installed beneath the ballast layer, providing a notable extension to the overall longevity of the railway. The incorporation of Tensar geogrid has stabilised the ballast layer mechanically, which not only acts as a protective measure for weak foundations but also efficiently mitigates differential settlement.