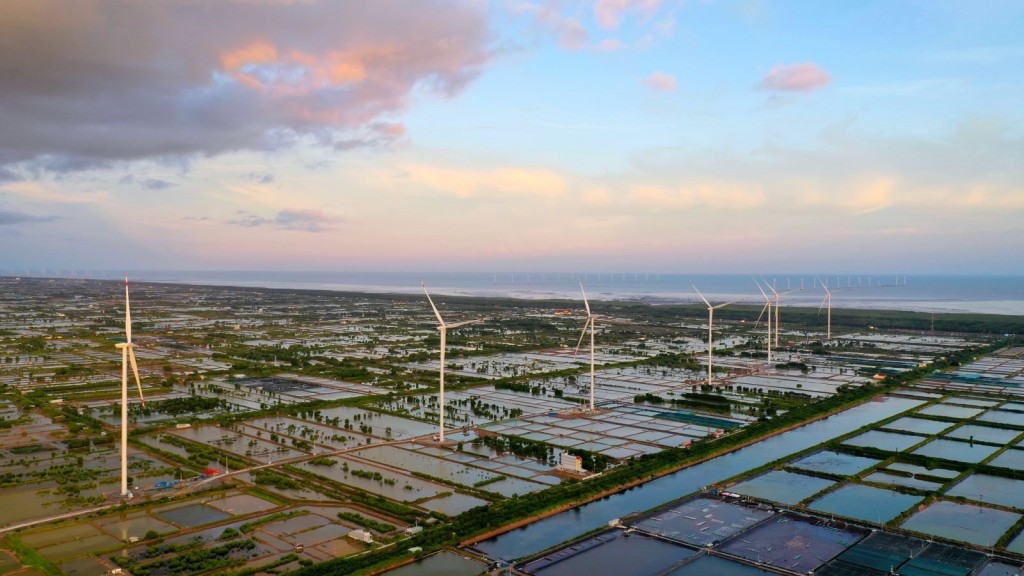 Hacom Hoa Binh 5 Phase 1 Wind Power Plant
Bac Lieu Province, Vietnam
Tensar ensures on-time operations.
Mechanically Stabilised Layers (MSLs) incorporating Tensar stabilisation geogrids enabled access roads, working platform and storage yard construction at a temporary jetty port for a new wind farm. The wind farm was to be built over weak ground and had tight schedule from the government's Feed-In Tariff policy.
Client's Challenges
Phase one of the Hacom Hoa Binh 5 Wind Farm involved building 11km long of 5m wide unpaved access roads, temporary working platforms at 26 wind turbine locations for crane operation, and about 2.4 hectares of a temporary jetty storage yard. These works were constructed over a farm of natural shrimp ponds which required roads and platforms supporting heavy construction traffic & equipment over the weak and saturated ground without being over budget.
Tensar Solutions
Tensar proposed multi-layered Tensar stabilisation geogrid to stabilise the stone aggregate and reduce the construction thickness by 30%-45%. This reduced the need for piles and concrete slab/girders required in conventional designs for crane working platforms. As a result, fuel and water consumption was reduced by 42%, leading to significant time and cost savings. Additionally, the use of MSLs led to a 37% reduction in CO2 emissions by minimising quarrying, truck movement, and placing & compaction activities on-site.