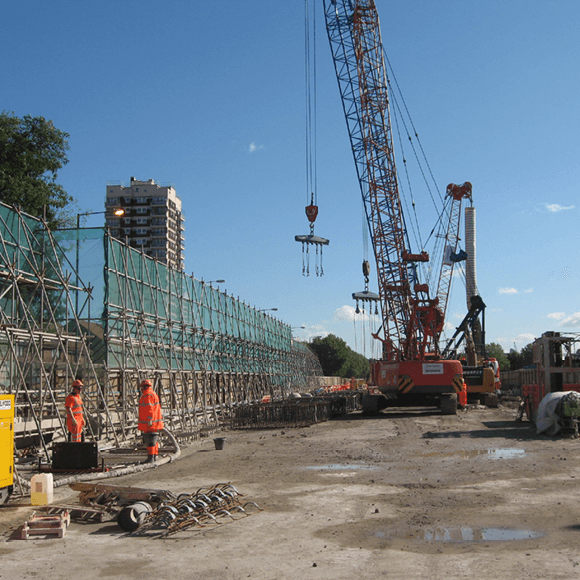 Bermondsey Dive Under
London, UK
Tensar designed working platforms incorporating TriAx were key to the success of foundation works alongside a railway viaduct in south east London.
Benefits
£40,000 estimated saving based on reduced excavation and material costs
20 days cut from the construction programme
400mm reduction in working platform thickness
Network Rail-compliant alternative design
Client's Challenge
Main contractor Skanska required a temporary working platform to support piling equipment capable of passing Network Rail's rigorous approvals process and enabling construction of foundations for a major new rail junction in Bermondsey.
Tensar Solution
The working platform comprised layers of site-won granular fill, mechanically stabilised with TriAx® geogrids. The efficient load spread design, validated by Tensar's 35 years' experience and extensive full-scale performance testing, shortened the piling platform construction programme, reduced costs and lowered the project's carbon footprint, compared with conventional working platforms.